ABR, Accredited Buyer's Representative

Look first for the Accredited Buyer's Representative (ABR®) designation when looking for a home. REALTORS® with ABR®; after their name have met strict educational and practical requirements set by the Real Estate Buyer's Agent Council (REBAC) to help guide you in your successful home purchase.

CRS, Certified Residential Specialist

The Certified Residential Specialist (CRS) is the highest Designation awarded to sales associates in the residential sales field. It recognizes professional accomplishments in both experience and education. CRS® Designees are experienced REALTORS® who complete advanced training in listing and selling, and meet rigorous production requirements.

e-PRO®: NAR's e-PRO® Certification

An agent with NAR's e-PRO® certification is dedicated to making the most of today's social media and technology to help you with your real estate needs, whatever they may be. e-PRO® is the only technology certification to be officially recognized, endorsed, and conferred by the National Association of REALTORS®.

GRI, Graduate, REALTOR® Institute

Members primarily involved in residential real estate wanting to increase their knowledge and skills in a broad array of technical subjects and the fundamentals of real estate participate in the REALTOR® Institute, graduate program to earn the GRI designation. The program also provides opportunities to develop important business contacts. The GRI is a nationally recognized designation of the National Association of REALTORS®.
More about me and my family...
I'm a hometown girl, or that's what we call it here in the South. I was born here in Russellville Arkansas, graduated from Russellville High School with Honors in the late seventies, and Arkansas Tech University in the eighties. I completed my college degree in 1982 and graduated Magna Cum Laude. We bought a tire and automotive service center Russellville Tire Co in 1984 (the Big Green R). I worked in our business part time, my parents business G. Ray Baker Trucking part time and taught private music lessons right after college. When Sarah, our daughter came along I had 65 students plus the other two jobs, so I decided to cut down to spend more time with Sarah. I could take Sarah with me at my parents company, so I continued working there.
In 1988, it was necessary for me to take over the office management at Russellville Tire Co. full time so I was finally down to one job. Sarah did all the commercials for the company and was at the company quite a bit. I grew up at my parents business and had a great time, so it seemed to be the perfect fit. She would make index cards that said 1/2 price sale and put them on the tires when we weren't looking. The customers got a kick out of her early advertising and entrepreneural skills. Over the years, I had successfully built a few houses, done some remodelling and decided I wanted to be a builder or contractor. A friend advised me to to get my real estate license in 2002 to know what buyers were looking for. While I was at Real Estate School, we had a house fire and the temporary housing did not allow pets, so I packed up Cory my Yorkie and took him with me to Real Estate School. I began selling real estate to pay for school expenses and I found that I really enjoyed helping people purchase homes.
I have always liked people and truly enjoyed hearing their stories and situations that brought them to Russellville. There were so many realtors at that time that I decided to concentrate on those clients no one wanted to mess with, the credit challenged clients. I learned everything I could about lenders what they wanted, how they worked, what clients had to do to improve their credit scores. I went to school after school to get all the designations and training I could get to make me a better agent. I went all over 5 states to take classes and tests to obtain my specialized designations. My broker at the time had to move to Oklahoma and asked me if I would be interested in buying American Dream Realty. Just as I did, I got a surprise (to me) divorce.
I took my brokers exam as quick as they allow you to and passed it my first time in 2004. I decided that Real Estate was what I wanted to concentrate on, so I sold the Tire Co in 2006. It was almost like selling a child of mine because we had worked hard to get it to the 12 bay modern service center it had become. I worked extra hard to put my daughter through college without having to get student loans. I had seen hundreds of credit reports where young people we struggling to pay back their loans for education and I didn't want that for my daughter.
Sarah was my assistant and decided to get her real estate license as well while attending college. She graduated from UCA in 2008 with a Interior Design degree and works at the Corporate Office of Wal-Mart as a Manager of Store design in Bentonville, AR. I did a complete makeover on a house and the appraisal did not come in at the amount I THOUGHT it should. This made me frustrated because I thought I was right on the mark with the listing price after it was completed. I was so upset that I decided to go to Appraisal school to learn HOW an appraisal arrives at the market value. I knew that this additional knowledge would do nothing but help me in my job as a realtor. I started the classes and got the opportunity to Register with the State of Arkansas and work with Lovell Appraisal Group. I jumped at the chance to learn more about the value of a property. I'm now a registered appraiser in Residential Real Estate in the State of Arkansas.
These two areas of the Real Estate business work hand in hand to insure that my clients have all the available information to make decisions from. I throughly believe that home is where the heart is. If you have children or pets, it's an even bigger statement. I know how hard and stressful it is on people to move from the familiar to something new even if it is for the better. I remember the first time we moved after Sarah was born. She was 10, and her new room was a big upgrade from what she had been used to. She wasn't all that happy about leaving her old room. That house was the only home she had ever known. She was born there, learned to walk there, to ride her bike on the back deck there, her dogs were raised there ,all those memories. Somehow we convinced her to give it a try. I try really hard to make sure that all the family members take part in the move. I get accused of being a politician because I pet all the pets, and kiss all the babies, but I actually enjoy kids and pets so it comes natural to me.
I truly love my job, and the chance to help others find their dream home. In my free time I enjoy hanging out with my family and friends going 4 wheeling, swimming,horseback riding, travelling, sporting events. I'm a big Facebooker, but I just haven't got the twitter thing going yet. I enjoy playing the piano especially at weddings and celebrations. I enjoy making flower arrangements, painting, and sewing. All these things we enjoy add to our quality of life, but it all comes down to this.... Your home is more than an investment, it's a place that represents a coming together to find peace and rest. Won't you let me help you find your next dream home?
Call, email, fax me, facebook me, twitter, Yahoo Message me, face-to-face, whatever your favorite way is to communicate I'm here to help!
American Dream Realty
701 East Main
Suite 1
Russellville, AR 72801
Cell: (479) 857-1041
Office: (479) 967-6969
Fax: (479) 967-2983

Email Me:
cwalker@realtor.com
onthegorealtor@yahoo.com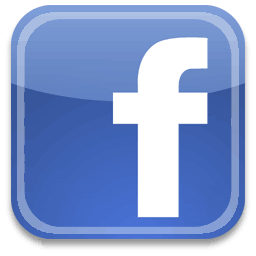 Find Me On Facebook